Alpage cheese is made only in the summer months when the cows graze high up in the alpine pastures. Discover our newly arrived 2016 Gruyère AOP Alpage straight from the Swiss mountains.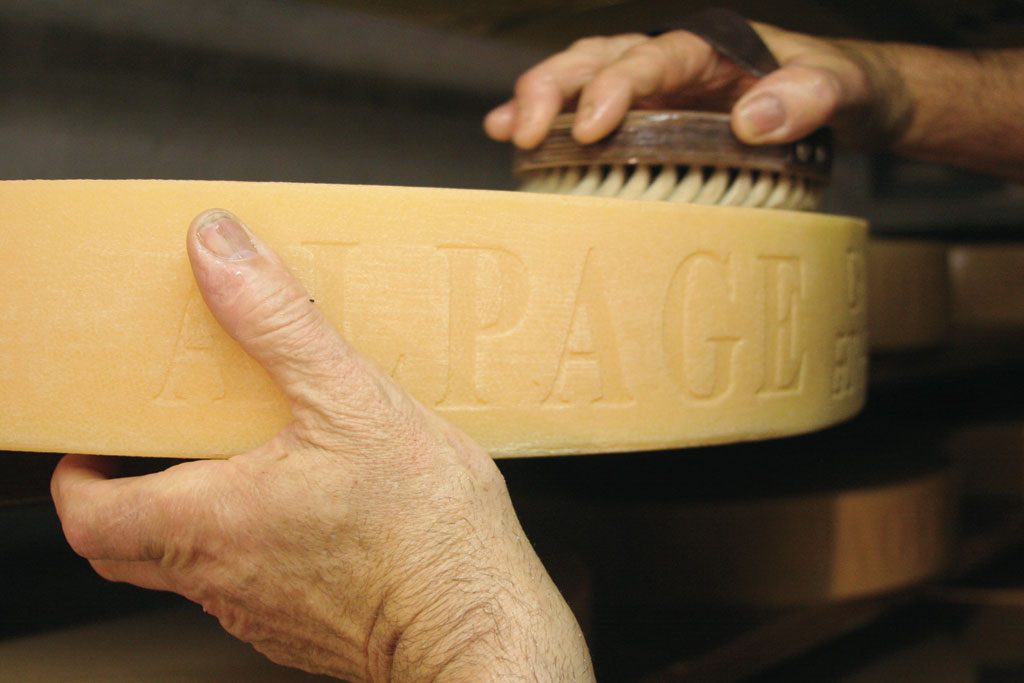 The Gruyère AOP Alpage is produced in two different areas within the Gruyère region in Switzerland. One in is situated in the Fribourg alps and the other in the Jura mountains. Both productions are unique in the case that they produce high up in the alps where cows can only graze during the summer months. This high altitude grass is lush and bursting with a great variety of herbs and flowers leading to superior milk.
Once the approximately 30kg wheels are made, they are then carefully cared for during the entire maturation. The Gruyère AOP Alpage is definitely a true delight on any cheese board. Discover our 12-months matured, Gruyère AOP Alpage at a retailer near you now. (Note: not all listed retailers may carry this item. Any retailer can purchase it through our distributor, Cheese Culture though).
French Festival 2017 – South Yarra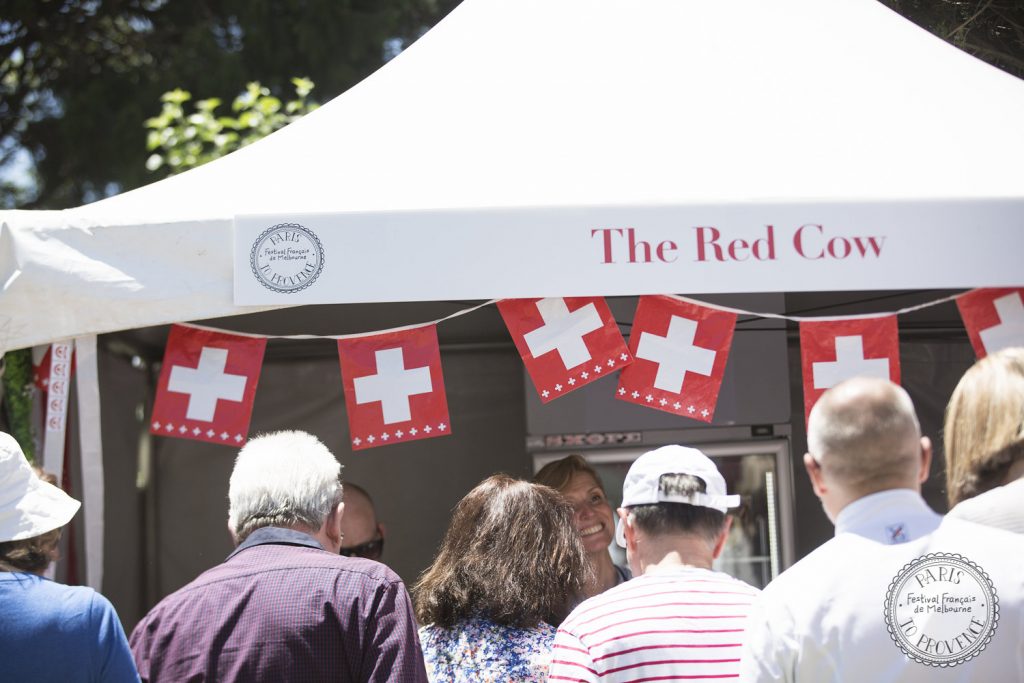 It's already our fourth year participating at the picturesque French Festival 'Paris to Provence' in the Como House & Garden in South Yarra, Melbourne. This year the 3-day event takes place from Friday, 24 to Sunday 26 November 2017. New this year is that the festival added an interesting side-element called 'Coco at Como: Mademoiselle's Life Story'. Aside from this, the festival will be host again to countless market stalls with the most beautiful, French influenced products. Find anything from French Sweets and pastries to – well cheese of course – to non-food items such as jewellery, French Tourism ideas and much more. Also you will find work shops, a kids garden, a Cannes film fest zone and many other things sure to please everyone.
The Red Cow will be offering a range of our artisan Swiss cheeses including our raw milk Sélection Beeler Vacherin Fribourgeois and Willi Schmid's Jersey Blue along with many others we will surprise you on the day.Plus, this year we will also have a limited stock of Walma's wonderful Swiss Landjäger (a traditional, semidried Swiss style sausage).
Tickets are available through the festival's website or on the day at the entrance.
$5 off any of our products at the festival
Would you like a little help during your French Festival shopping? Then download our $5 voucher redeemable during the 2017 French Festival in South Yarra. Simply go through the check-out process and print out the voucher you receive in your email. Voilà $5 are yours. See you in South Yarra!
Happy Gruyère AOP Alpage shopping and happy French Festival!
tom.
Owner of The Red Cow.