Sélection Rolf Beeler Hagebuttenkäse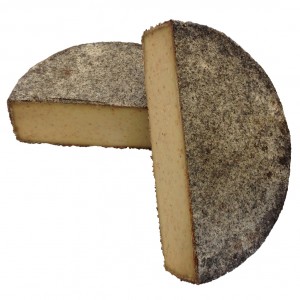 This cheese was created from a collaboration between Rolf Beeler and the cheesemaker also responsible for the Rolf Beeler Toggenburger.
Dried rose hip (in German "Hagebutte"), the fruit of the rose plant, is added to the paste and the rind. In order to keep the rose hip dust on the rind together and to apply a dry rind texture the cheese is then aged with white mould. It shows a mild aroma with a hint of sweetness at a smooth consistency.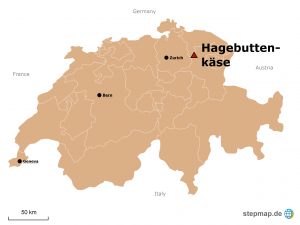 | | |
| --- | --- |
| Origin | Switzerland: Toggenburg |
| Milk | Raw cow's milk with dried rose hips |
| Maturation | 4 months |
| Use | Table cheese |
| Bread match example | Ed's Breads Swiss dark rye |
| Beverage match | Bridge Road Brewery's EDGE Waldo. The Waldo, which takes its name from the Waldoberry fruit that is one of around half a dozen fresh berries including mulberries and Loch Ness berries added to the beer works well as a contrasting beverage with this unique cheese. |