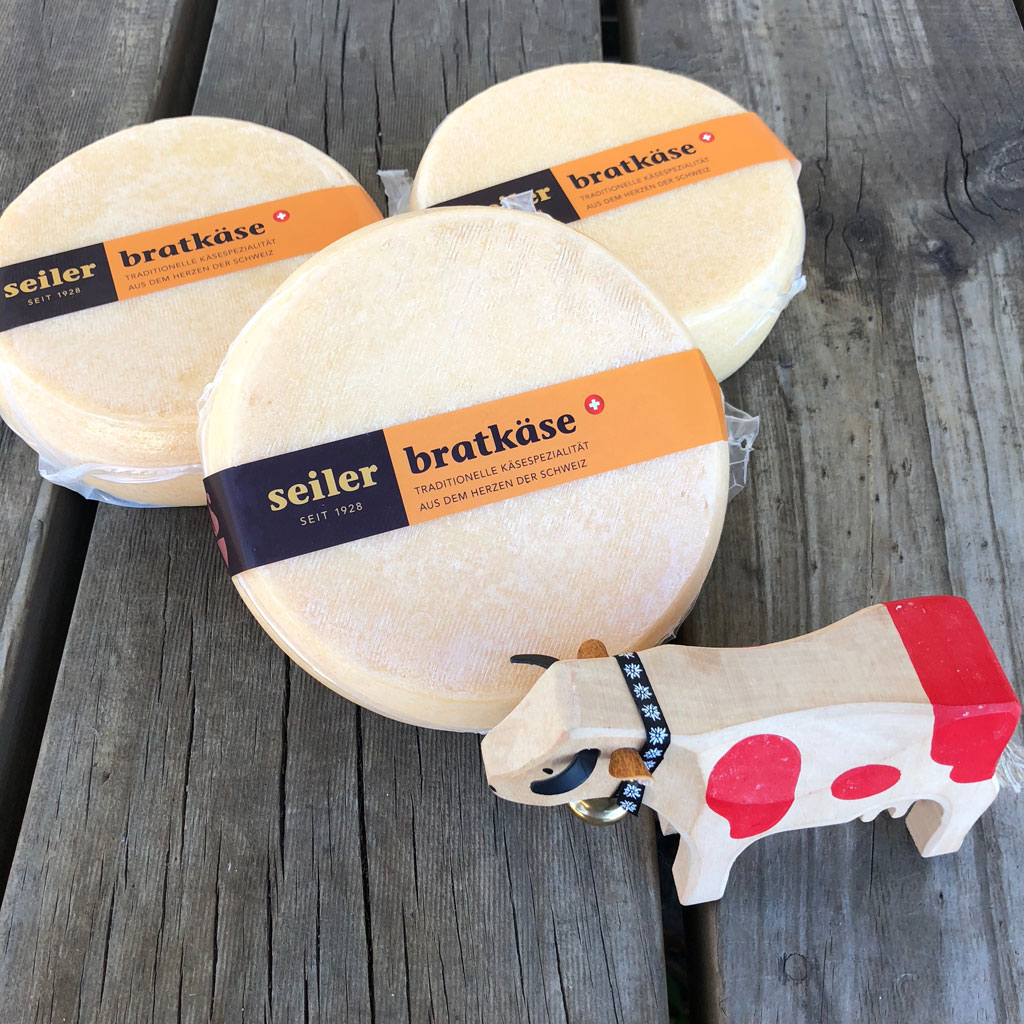 Our friends from Seiler in Sarnen in Switzerland gave us this excellent recipe I thought I'd share with you. Try it out!
Ingredients
800g peeled and boiled potatoes, roughly grated
1 minded onion
150g carrots, finely grated
1/2 leek, sliced
1 tbsp salt
Pepper
80g butter or oil
150g Seiler Bratkäse
Method
Put all ingredients (except butter and cheese) in one bowl. Add salt and pepper. Heat the butter in a frying pan, around 24cm diameter* Stir fry the mix of potatoes and vegetables on medium heat for 15 to 20 minutes until golden-yellow. Put half of the potato-mix back into the bowl and build the other half into a cake. Distribute the cheese slices evenly on the cake and put the rest of the potatoes on top of the cheese. Bake on both sides for another 5 to 10 minutes until you get a nice crust. Arrange on a plate and enjoy!
*the size of the pan is important as the 'cake' should be more high than flat.