Description
This Alpine Express box is heaven on earth for every discerning fan of melted alpine cheese. Raclette is a semi-hard cow's milk cheese and is most commonly used for melting. It is also a Swiss dish based on heating the cheese and scraping off (racler) the melted part. And Alpine Express has Australia's largest selection of different raclette cheese. So don't look any further, get your box today!
Choose from the options to include 2 or 3 different raclette types in your box. You may choose from these varieties of imported, Swiss raclette: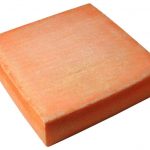 Swiss Raclette Berghof, Sarnen, ca. 500g
This is one of the best Swiss raclette you can find. It melts superbly well and is medium-strenght.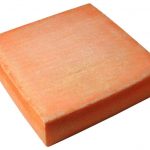 Swiss Raclette Smoked, ca. 300g
This raclette is cold smoked and enhances the cheese with the typical smokey flavours.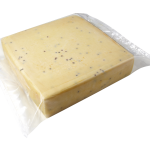 Swiss Raclette Pepper, ca. 300g
Peppercorns are added to this raclette making it a fabulous alternative to the plain version.
Important information for this product
All cheese will is cut locally at our cutting facilities and then vacuum sealed. You can choose up to 3 different types of Raclette cheese. The minimum is 2 types, but it can be the same type twice. You can also add the same type 3 times if you like.
How we wrap your cheese
Freshness of your cheese is important to us. That's why – unless noted differently in the description – we package all of our cheese in vacuum bags to help minimize travel impacts. However, we understand that some of you prefer cheese being wrapped in cheese wrap. This option is available to you for a small fee (it takes more time to package the cheese this way, that's why we charge you a little bit more). Unless specifically noted in the description, all cheese will generally have a best before date of at least 14 days, vacuum packed cheese generally about 2 months. Please note that with cheese this is often only a guidance date and does not necessarily mean the cheese will be of lesser quality beyond that date. In fact many soft(er) cheeses are best kept close to or until after that date for maximum ripeness.
How the cheese gets to you
All Alpine Express cheese are shipped in environmentally friendlier, insulated cardboard boxes. The cheese is bolstered with recycled packing paper & kept cold with an food grade ice gel pack. It is shipped via Australia Post's Express Post service. Please check if your delivery postcode is part of it, or see Australia Post's Express Delivery Estimator (origin is 'Brisbane Metro'). Note: local pick-ups or Brisbane Metro Courier services are no longer offered.
Unless noted otherwise, all Cheese Boxes are sent on Wednesdays with an order cut-off time at 9am (Sydney time) that day. You will get a tracking number to follow your parcel's progress.
Do you have any other questions? Check our FAQs for additional information or write to us via our contact form.