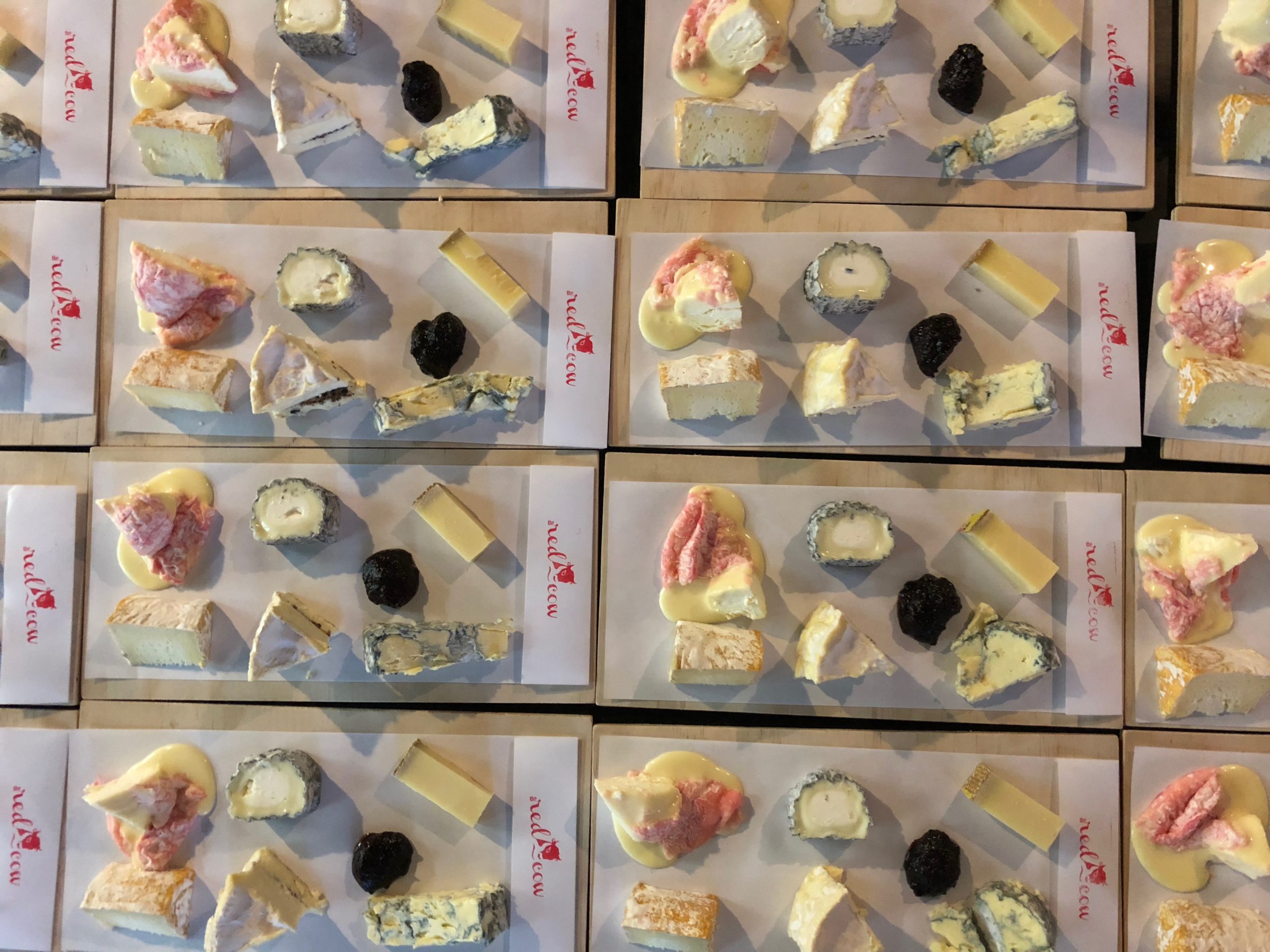 Ham: check, Seafood: check, Pavlova: check. But have you thought about cheese for your Christmas function?
We're obviously biased – but – think about how much time you need to prepare a fabulous looking cheese platter? Right, almost none! Plus everyone loves cheese, so it's an easy crowd pleaser. Below are some of our tips on how to create an amazing cheese platter:
Less is more
Don't think you'll have to have 1 of everything. 3 to 4 amazing cheeses go further than many more average ones.
Don't go for what you think people might like
Create something you like and stand by it. A slightly quirky cheese board is always a good conversation point plus people actually like to discover new things, they may just need a little encouragement.
Go for quality
Needless to say that quality is important. You don't have to have a huge amount of cheese, but it should be of great quality. When presenting it to the guest, explain what is what and mention that you went the extra way. Your guest will love it! For general guidance you calculate with approx. 30g per cheese per person if presented alongside other food.
Ask your cheesemonger what's currently great
Many cheeses are best at certain times (seasonality, ripeness, etc.) and at this time of the year many retailers have special cheeses they don't carry all year round. Ask them what they recommend.
Go easy with the accompaniments
Accompaniments like fruit, pastes, nuts and reductions – when chosen right – are great. But keep it to one or two and when possible make it cheese specific (e.g. a local honey to drizzle on to that blue cheese you bought)
Bread or Crackers?
We're Euros, so for us it will always be crusty bread. Your choice though.
Plating up
Here you can be as creative as you like or simply let the cheese speak for itself. We prefer the latter, but that doesn't mean that some accentuated accompaniments won't look great on your board (try edible flowers for example).
We'd love to hear your thoughts and see your platters, feel free to email them to us!