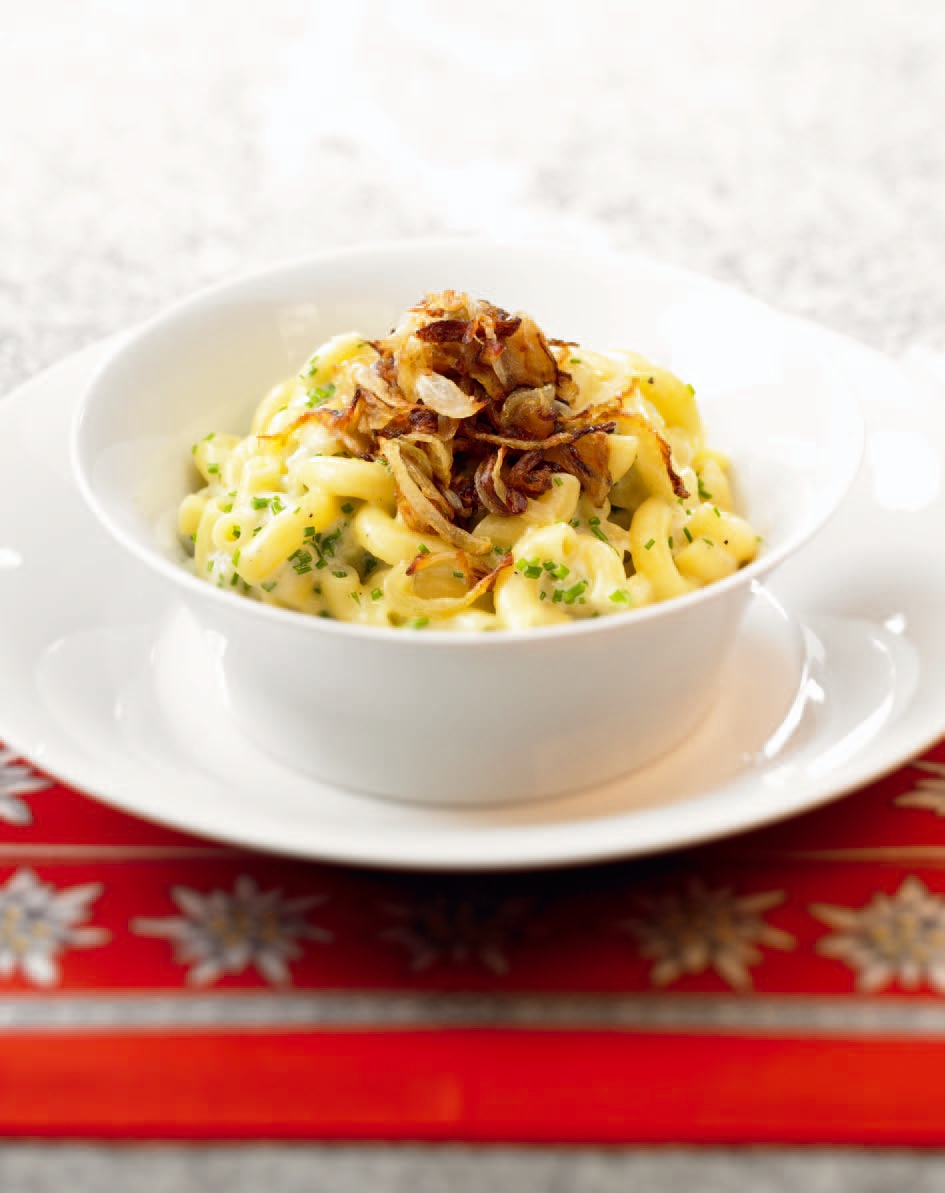 This recipe is a traditional dish from canton Glarus in Switzerland. The original Zigerhörnli use Schabziger available in our online shop and at selected retailers. Try it out, it's a rustic, simple yet delicious dish suitable for the whole family.
Ingredients
400 g eggshell / short pasta
1 tbsp of chicken broth powder
For the sauce 
2 tbsp butter
50 g onions, diced thinly
300 ml light cream / cream
50 g Swiss Emmentaler or Gruyère, finely grated
150 g Schabziger, finely grated 
Nutmeg
Freshly ground pepper
2 bunch chives, finely cut 
Roasted onions 
1 tbsp butter butter 
4 medium sized onions, cut into thin strips
1 pinch of sugar
Preparation
Cook the pasta in the chicken stock al dente, drain into a sieve and strain with cold water.
For the sauce, sauté the onions in butter, add cream and Emmentaler/Gruyère, heat slowly while stirring, stir in the Schabziger, season with nutmeg and pepper.
For the roasted onions, melt the butter, add the onions and place over medium heat while stirring, add pepper and sugar to taste.
Add the pasta to the sauce, heat. Stir in the chives. Sprinkle onions over top and serve.
Recipe translated from https://geska.ch/portfolio-items/zigerhoernli