Bringing you beautiful raw milk cheese from Switzerland
The Red Cow is the exclusive importer of the world famous Sélection Rolf Beeler range of artisan Swiss cheese. Our current Beeler range includes the raw milk Gruyère AOP, Toggenburger, Emmental AOC, Vacherin Fribourgeois AOC, Hagebutten and Alp Sbrinz, as well as the famous Swiss Raclette and Fondue mix. Outside of Rolf's range we're also importing other types of Gruyère AOP, Tilsiter, Raclette, Vully Noir, Tête de Moine and many other.
Where To Eat
Fine cheese requires fine establishments. You can find our artisan Swiss cheese in through out Australia. Find your local establishment today.
The Story of Artisan Swiss Cheese presented by The Red Cow
Tom from The Red Cow, Australia's true Swiss artisan cheese importer, explores the milk, terroir and craftsmanship that goes into producing the finest artisan Swiss cheese.
About The Red Cow
Tom and Sarah Merkli founded The Red Cow in late 2011 and the first commercial shipment arrived in April 2012 marking the start of selling The Red Cow's artisan Swiss cheese to the Australian market. Read more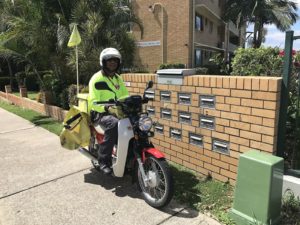 As a business striving for high customer support, we always try to improve all aspects of our business with a customer centric view. For a number or reasons until now we were not able to dispatch cheese early in the week, leaving some of our customers with shipments getting stranded over the weekend. We're happy […]

Join Tom on an 11-day cheese discovery of Switzerland! Meet expert local cheese makers, learn about their production processes and enjoy cheese degustations throughout the spectacular cheese producing regions of Gruyère, Emmental and Toggenburg. Travel date: 2021 – details to follow Read more here.