Find out where The Red Cow was mentioned in the media:

"Never ever run out of cheese with home-delivered slabs from The Red Cow". The Weekend Edition – Brisbane, 21 April 2016 about our new Alpine Express online delivery service.

A lovely article about one of our retailers, the Little Cheese Shop in Bayswater WA. Owner Geoff is even holding a big wedge of our fabulous Sélection Beeler Gruyère in the photo.

---

WA food celebrity writer Rob Broadfield's weekly column "Broadbush" mentioned our launching products in Western Australia very favourably: The West Australian/Fresh 27 February 2014.
---
Interview with Tom in the Entertainment section of The Sunday Times & Perth Now: 9th February 2014, 5 minutes – Tom Merkli
---


The magazine 'MindFood' published the mouthwatering, Swiss-inspired recipe created by Spring St Grocer which uses our Rolf Beeler Gruyere and Raclette cheese: MindFood, 9th October 2013, "Gourmet Cheese Grill by Spring St Grocer"
---


Fondue again, but this time Tom cooks up the tasty Swiss dish live on air at Triple R's Eat It show with Cam Smith and Matt Steadman. Triple R, Eat it, 28 July 2013 (the segment with Tom starts at around 11:15)
---


This time it's The Age's Epicure reporting about the "A melting pot of nostalgia", the fondue's return to Australia. The article includes our Rolf Beeler Ready-Made, artisan Fondue Mix. The Age, Epicure, A melting pot of nostalgia – The fondue revival is putting cheese back on the party circuit, 16 July 2013
---


Jill Dupleix writes about Mac and Cheese in her "hot food" section, quoting Andy Harmer from Virginia Plain with his Rolf Beeler cheese containing macaroni croquettes. The Age, Epicure, hot food – Mac and cheese, 4th June 2013
---


Joanne Brookfield reports about our Rolf Beeler fondue in her weekend article titled "Flurries and activities" and sub-headline "Dreary weather needn't mean dull days, with a gust of cool events and pastimes to help you chill."  The Age, Weekend, Entertainment – About Town, 2nd June 2013
---


John Lethlean writes in his weekend column about our newly introduced fondue mix: "[Rolf Beeler's] packet-mix of fancy gruyere, vacherin Fribourgeois and a mystery 'mountain cheese from Valais' […] all mixed with wine and kirsch, absolutely rocks. Seriously." The Australian, "Fondue Return", 25/26th May 2013
---

"Maturing Nicely with a Cheesemonger from the Grocer" – a portrait of Anthony Femia of Spring Street Grocer. In the article Anthony highlights his current top four cheeses and among them points to our Rolf Beeler Vacherin Fribourgeois. Broadsheet, 15th April 2013
---

Another nice article about The Red Cow and Tom. This one even provides some additional insight into Tom's other activities as well as his Swiss background. Milk Bar Mag, 18 December 2012.
---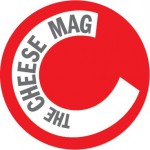 We made it into the 3rd issue of the newly established Cheese Mag with our iconic Rolf Beeler Emmental. Download the article here. December 2012.
---

Interview with Tom in Pugnacious George. All we say is, crackers or bread? Read the interview here, 21 November 2012.
---

Time Out Melbourne previews The Red Cow event from 20 November 2012. Time Out Melbourne, 8 November 2012.
---

Agenda City Melbourne portrait about Tom's top five places to buy cheese in Melbourne. Agenda City Melbourne, 16 October 2012.
---

"Swiss Cheese from The Red Cow", Broadsheet, 1st August 2012
---


SBS Swiss German Radio, 19th, 24th June and 1st July 2012 in "Echo Helvetia" (in Swiss German) as well as on 21st June 2012 in the German program (in German).
---